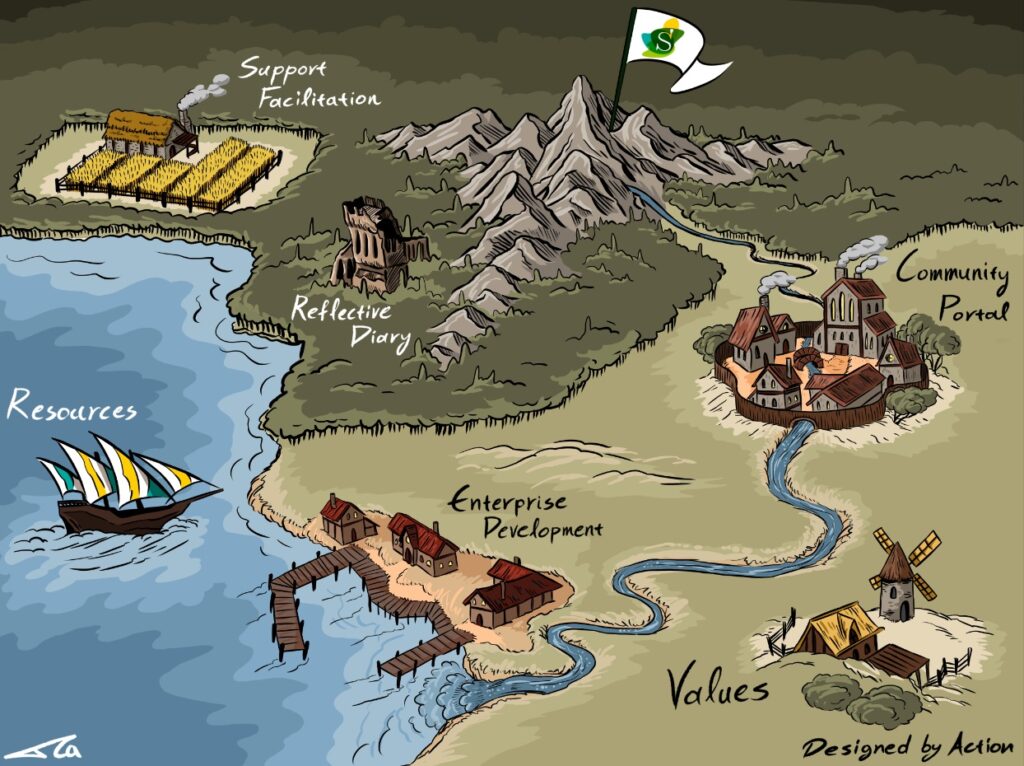 In the framework of the STARTUP project we developed an e-learning course focusing on the issue of entrepreneurship for people with disabilities. The course is organised through an e-learning platform specially adapted for this purpose which contains also tools that allow the organisation of e-youth work for the specific case of young people with disabilities. More than 100 people from all over the world have completed succesfully the course.
The structure of our course is the following:
Chapter 1: Introduction
Chapter 2: Values
Unit 1 – Diversity and the Social Model of Disability
Unit 2 – A Positive Attitude
Unit 3 – Communication
Unit 4 – Resilience
Chapter 3: Enterprise Development
Unit 1 – Innovation
Unit 2 – Business planning
Unit 3 – Skills and competences
Unit 4 – National Context
Chapter 4: Support / Facilitation
Unit 1 – Basics on facilitation and support
Unit 2 – Essentials of facilitator
Unit 3 –The role of enterprise facilitation – support for the individual
Unit 4 – Community and organised supportch
Unit 5 – Challenges
Chapter 5: Reflective Diary
Unit 1 – Reflection and Community
Unit 2 – Social Mapping and social mapping exercise
You can access the e-learning course here.
If you want to check out the content use the following credentials:
Username: startupelearn
Password: startup123
The STARTUP E-learning course is also available in the spanish language.
Usted puede acceder a la versión en español del cursor en línea aquí.
Username: startupelearn
Password: startup123